Just Stack, Shut and Shred!
Don't spend time standing by the shredder. AutoFeed+ lets you place stacks of paper into the feeder tray, close the lid, and walk away. Your papers will shred automatically while you focus on other tasks.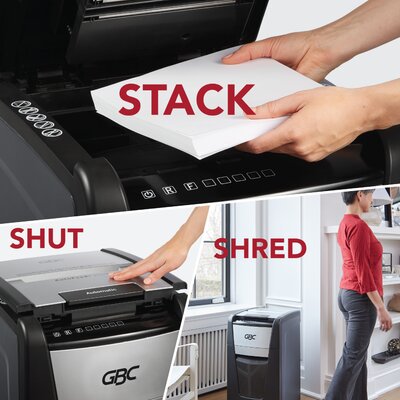 Micro-Cut Shredder
Turns sensitive personal information and business documents into tiny shreds. P-4 Level Security.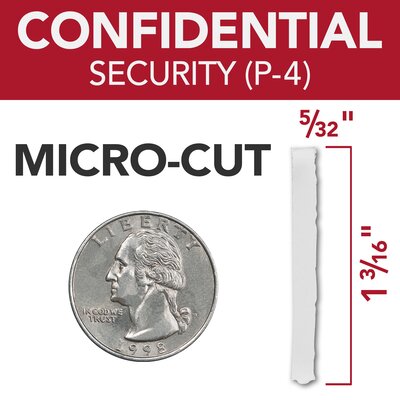 Long Run Times
Reclaim your time. With long automatic run times and a built-in cooling fan, AutoFeed+ lets you shred longer without stopping. Plus, the large waste bin makes it easy to shred more documents in a single run.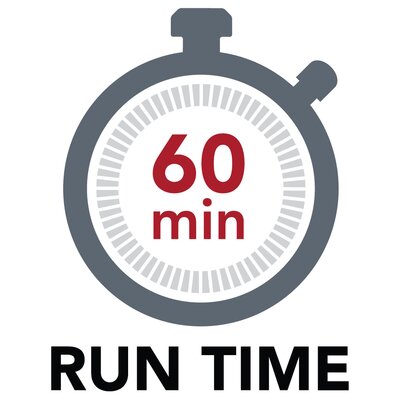 Lock and Secure Your Info
Give your documents an extra level of security. This shredder has a lockable feeding tray, which helps prevent any potential tampering to your shredded documents. Perfect for usage in shared or high-traffic workspaces.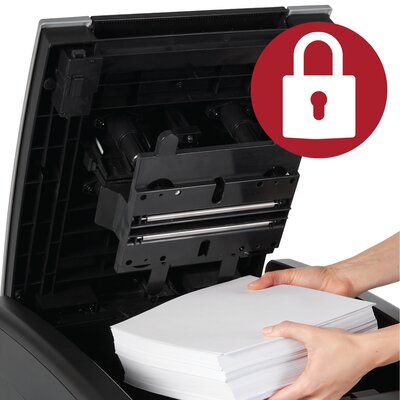 Spend less time shredding and more time on other tasks. GBC AutoFeed+ Shredders take the manual work out of shredding to make your day easier. Simply stack, shut and walk away!
Stack up to 230 sheets in the feeder for automatic shredding or manually feed up to 8 sheets at once
Micro-cut (P-4) shred style safely shreds confidential or sensitive documents
Runs ultra-quietly to help minimize noisy disruptions in your office or home
Powerful induction motor with 30 minute continuous run time and huge 16 gallon bin let you shred longer without stopping
Auto forward and reverse functions help prevent jams
Auto shreds documents, paper clips and staples, while credit cards must be manually inserted