Micro-Cut Shredder
Turns sensitive personal information and business documents into tiny shreds. P-4 Level Security.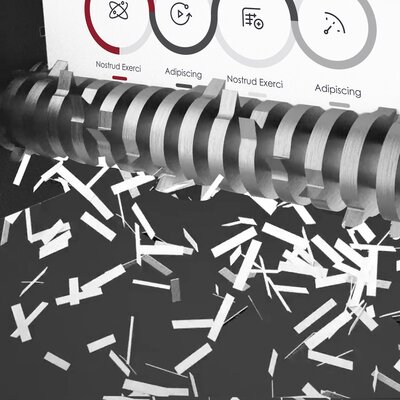 Great for Home Offices
Fits perfectly under a desk for a quick and easy way to shred work and personal documents.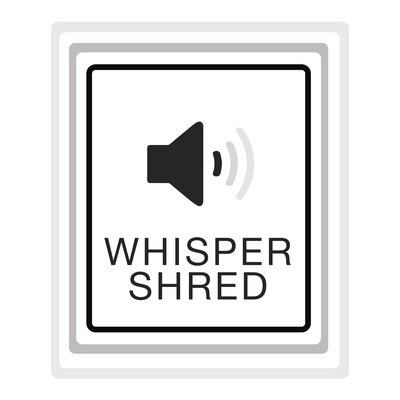 Whisper Shred Technology
Keeps your office quiet and peaceful, operating below 62 dBA.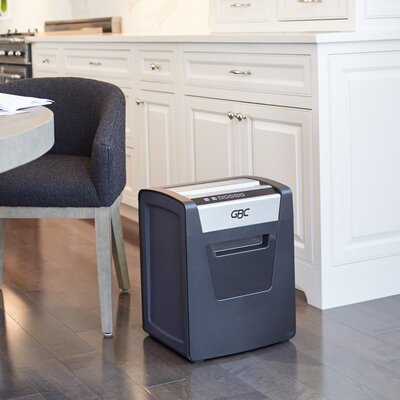 Jam Free Shredding
Automatically reverses paper if it is causing a jam, with an indicator light that alerts you when the machine is reversing.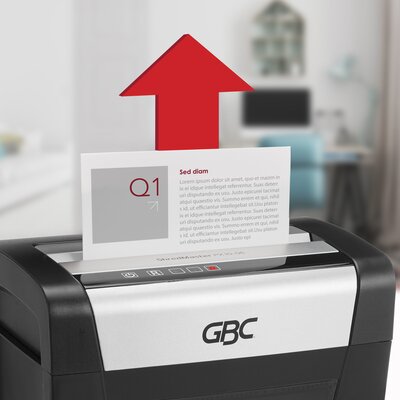 Strong, steady and nearly silent, the ShredMaster SX15-06 Micro-Cut Shredder provides consistent support for your small office, with high level shredding and a two hour run time.
Confidential Security (Level P-4) for business and sensitive personal information. Micro-Cut shreds documents into 5/32" x 1 1/2" pieces.
Shreds through up to 15 sheets at a time. Also shreds through staples and paperclips.
6 gallon pull out bin provides plenty of space and allows for easy emptying. 120 minute run time makes it perfect for big jobs.
Modern interface with user friendly touch controls. Convenient LED indicator lights alert user in cases of Bin Full, Door Open, Over Heat and Over Load.
Whisper Shred Technology operates below 58 dB. Eco Power Save function conserves energy, automatically turning the shredder off after 2 minutes of inactivity.
Auto reverse jam prevention clears jams with ease